Estate Planning Attorney
Tulsa, OK
What sets Blanchard Law Firm apart from the competition is their comprehensive approach to estate planning. They understand that each client's situation is unique, so a one-size-fits-all solution is inadequate. With profound attention to detail and a deep understanding of the complexities of estate planning, the firm tailors their services to meet the individual needs of their clients effectively.
From drafting wills and trusts to handling probate and estate administration, the attorneys at Blanchard Law Firm are well-versed in every aspect of estate planning. They work closely with their clients to develop personalized strategies that align with their specific goals, whether it's minimizing estate taxes, protecting assets, or ensuring a smooth transfer of wealth to the next generation.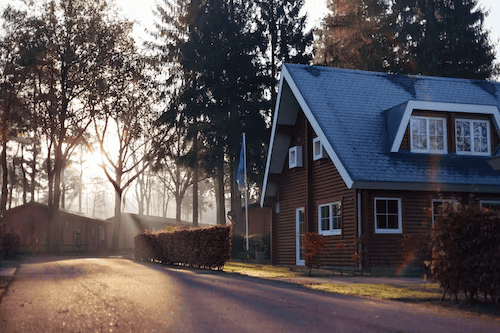 Here is a list of services offered in Tulsa:
Will drafting; Tulsa, Ok
Trust establishment; Tulsa, Ok
Estate planning consultations; Tulsa, Ok
Probate and estate administration; Tulsa, Ok
Power of attorney and healthcare directives; Tulsa, Ok
Asset protection; Tulsa, Ok
Estate tax planning; Tulsa, Ok
Business succession planning; Tulsa, Ok
Charitable giving and philanthropy; Tulsa, Ok
Mediation and dispute resolution; Tulsa, Ok
Estate planning updates and reviews; Tulsa, Ok
Specialized estate planning services; Tulsa, Ok
In a city as dynamic as Tulsa, estate planning is crucial to securing one's future and ensuring their loved ones are well cared for. Blanchard Law Firm has consistently proven itself as the go-to choice for estate planning needs in the region. With their legacy of trust, comprehensive services, expert guidance, client-centered approach, and recognition in the legal community, they stand tall as Tulsa's top estate planning lawyer – a firm that provides not only exceptional legal services but also peace of mind to those planning for their future.
Directions
Click here for driving directions
Location
Phone Number
(918) 584-8636
Address
2504 E 71st St, Suite B, Tulsa OK 74136
Hours
M-F 8am-5pm
Tulsa Estate Planning Lawyer In Tulsa, OK- Proudly Serving
Owasso, Jenks, Bixby, Sapulpa, Sand Springs