Estate Planning Lawyer
Jenks, OK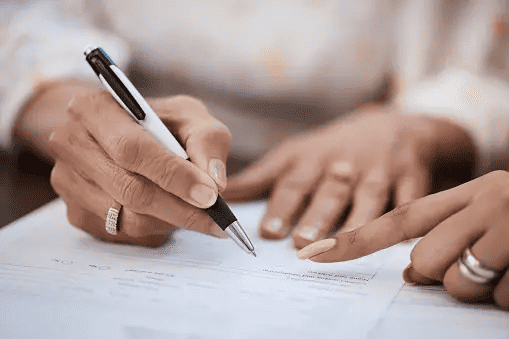 Why Choose Blanchard Law Firm?
Expertise: Estate planning is a complex legal field that requires specialized knowledge and experience. Blanchard Law Firm's team of attorneys possesses a wealth of expertise in estate planning and related areas. Whether you need to create a will, establish a trust, or navigate probate proceedings, they have the skills to guide you through the process.
Personalized Solutions
Blanchard Law Firm understands that every client's situation is unique. They take the time to listen to your specific needs, goals, and concerns. This personalized approach allows them to tailor estate plans that align with your individual circumstances and ensure that your assets are protected and distributed according to your wishes.
Comprehensive Services
Estate planning involves more than just drafting documents. It requires a comprehensive understanding of tax laws, inheritance rules, and family dynamics. The attorneys at Blanchard Law Firm can provide you with a holistic estate plan that addresses all relevant aspects and minimizes potential complications in the future.
Compassionate Guidance
Planning for the distribution of your assets after your passing can be emotionally challenging. Blanchard Law Firm offers compassionate and understanding guidance throughout the process, helping you make informed decisions that provide peace of mind for you and your loved ones.
Proactive Approach
Avoiding legal pitfalls and potential disputes is crucial to estate planning. The attorneys at Blanchard Law Firm adopt a proactive approach, helping you anticipate and address potential issues before they arise, safeguarding your estate, and minimizing the likelihood of conflicts down the road.
Here is a list of services offered in Jenks:
Will drafting attorney; Jenks, Ok
Trust establishment; Jenks, Ok
Estate planning consultations; Jenks, Ok
Probate and estate administration; Jenks, Ok
Probate attorney: Jenks, OK
Power of attorney and healthcare directives; Jenks, Ok
Asset protection; Jenks, Ok
Estate tax planning; Jenks, Ok
Business succession planning; Jenks, Ok
Charitable giving and philanthropy; Jenks, Ok
Mediation and dispute resolution; Jenks, Ok
Estate planning updates and reviews; Jenks, Ok
Specialized estate planning services; Jenks, Ok
When it comes to securing the future of your loved ones and preserving your legacy, you deserve nothing less than Tulsa's top estate planning lawyer. Blanchard Law Firm's reputation, experience, and commitment to excellence make them the ideal choice for residents of Owasso and the surrounding communities.
Directions
Click here for driving directions
Location
Phone Number
(918) 584-8636
Address
2504 E 71st St, Suite B, Tulsa OK 74136
Hours
M-F 8am-5pm
Estate Planning Lawyer – Proudly Serving
Tulsa, Owasso, Bixby, Broken Arrow, Jenks, Sapulpa, and Sand Springs.