Estate Planning Lawyer
Owasso, OK
If you reside in the Owasso area and are in need of expert estate planning lawyer, look no further than Blanchard Law Firm. Renowned as Tulsa's premier estate planning lawyer, Blanchard Law Firm has been offering top-notch legal counsel and assistance in matters related to estate planning for decades.
What sets Blanchard Law Firm apart from the rest is their dedication to providing personalized and comprehensive solutions to their clients. Led by John Blanchard, a highly experienced and accomplished attorney in the field of estate planning, the firm takes the time to understand each client's unique needs, family dynamics, and financial situation.
Estate planning is a crucial aspect of securing the future of your loved ones and ensuring that your assets are distributed according to your wishes. The attorneys at Blanchard Law Firm have an in-depth understanding of the complex legal landscape surrounding estates, trusts, wills, and probate. Whether you have a substantial or modest estate, their expertise can help you navigate the legal intricacies and avoid potential disputes.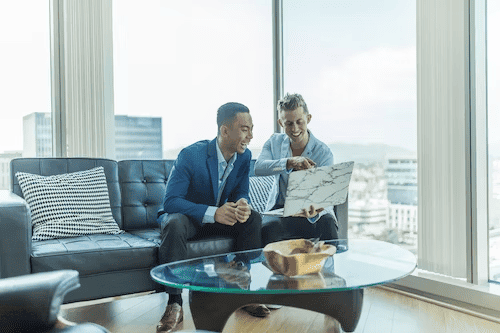 Here is a list of services offered in Owasso:
Will drafting; Owasso, Ok
Trust establishment; Owasso, Ok
Estate planning consultations; Owasso, Ok
Probate and estate administration; Owasso, Ok
Power of attorney and healthcare directives; Owasso, Ok
Asset protection; Owasso, Ok
Estate tax planning; Owasso, Ok
Business succession planning; Owasso, Ok
Charitable giving and philanthropy; Owasso, Ok
Mediation and dispute resolution; Owasso, Ok
Estate planning updates and reviews; Owasso, Ok
Specialized estate planning services; Owasso, Ok
When it comes to securing the future of your loved ones and preserving your legacy, you deserve nothing less than Tulsa's top estate planning lawyer. Blanchard Law Firm's reputation, experience, and commitment to excellence make them the ideal choice for residents of Owasso and the surrounding communities.
Directions
Click here for driving directions
Location
Phone Number
(918) 584-8636
Address
2504 E 71st St, Suite B, Tulsa OK 74136
Hours
M-F 8am-5pm
Tulsa Estate Planning Lawyer In Owasso, OK- Proudly Serving
Tulsa, Jenks, Bixby, Sapulpa, Sand Springs