Tulsa Estate Planning Lawyer
Sapulpa, OK
Estate planning is crucial to securing one's future and ensuring that their assets are distributed according to their wishes. Finding a reputable and reliable estate planning lawyer is essential to navigate the complexities of this legal field. In Tulsa, Oklahoma, one name stands out as the leading expert in estate planning – the Blanchard Law Firm. With a strong presence in Sapulpa and surrounding areas, the Blanchard Law Firm has earned a stellar reputation for its commitment to providing top-notch legal services tailored to each client's unique needs.
The Blanchard Law Firm has been a pillar in the legal community, specializing in estate planning and related areas of law. Over the years, the firm has built a legacy of excellence, delivering personalized solutions to countless individuals, families, and business owners. The team at the Blanchard Law Firm understands the significance of planning for the future, and they take pride in helping clients protect their assets and secure their legacies.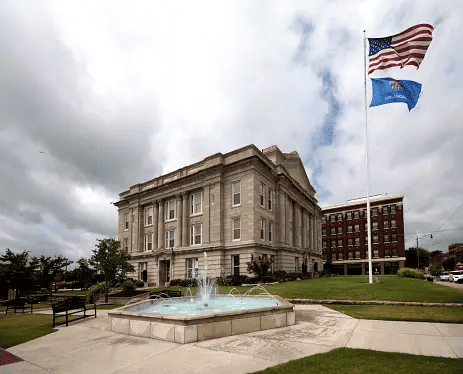 Here is a list of services offered in Sapulpa:
Will drafting; Sapulpa, Ok
Trust establishment; Sapulpa, Ok
Estate planning consultations; Sapulpa, Ok
Probate and estate administration; Sapulpa, Ok
Power of attorney and healthcare directives; Sapulpa, Ok
Asset protection; Sapulpa, Ok
Estate tax planning; Sapulpa, Ok
Business succession planning; Sapulpa, Ok
Charitable giving and philanthropy; Sapulpa, Ok
Mediation and dispute resolution; Sapulpa, Ok
Estate planning updates and reviews; Sapulpa, Ok
Specialized estate planning services; Sapulpa, Ok
In Tulsa, Oklahoma, and especially in Sapulpa, individuals seeking estate planning services need to look no further than the Blanchard Law Firm. With a wealth of experience, a client-centered approach, and a commitment to empowering individuals through education, the firm has rightfully earned its reputation as the top estate planning lawyer in the region. Whether clients require assistance with wills, trusts, probate, or business succession planning, the team at the Blanchard Law Firm stands ready to guide them toward a secure and prosperous future.
Directions
Click here for driving directions
Location
Phone Number
(918) 584-8636
Address
2504 E 71st St, Suite B, Tulsa OK 74136
Hours
M-F 8am-5pm
Estate Planning Lawyer – Proudly Serving
Tulsa, Owasso, Jenks, Bixby, Sand Springs